Get Your House Some Love With Our Deep House Cleaning Services
Kings Cleaning provides detailed deep house cleaning services in Roseville CA and surrounding areas.
Roseville's Best Deep House Cleaning Services
Has it been a minute since your house was thoroughly cleaned? If the answer is yes, our deep house cleaning services are for you.
When your house needs a "good scrubbing," our deep cleaning services will do the trick.  We will detail clean all the rooms in your house and leave it smelling springtime fresh and looking spotless.
When we do a deep cleaning, we will get all the nooks and crannies and make sure every surface in your Roseville house is spotless and dust-free. Whether you are starting up a new recurring cleaning service or just want a one-time cleaning, our deep house cleaning service will get your home spotless and fresh.
Start Your Recurring Service Right With a Deep Cleaning
Anyone starting a weekly, biweekly, or monthly cleaning service should start with a deep cleaning. This enables us to get your house in tip-top shape so it can be easily maintained. Your initial cleaning will include things that are not performed regularly during a maintenance cleaning. We'll wipe down all painted woodwork, like doors, door frames, cabinet fronts, baseboards, window sills, and more. Then when we come back on your recurring schedule, we'll maintain the cleanliness of these surfaces.
Kings Cleaning provides detailed deep cleanings in Roseville, Folsom, Granit Bay, and Rocklin. Ready for a spotless house? Give us a call today for a free quote.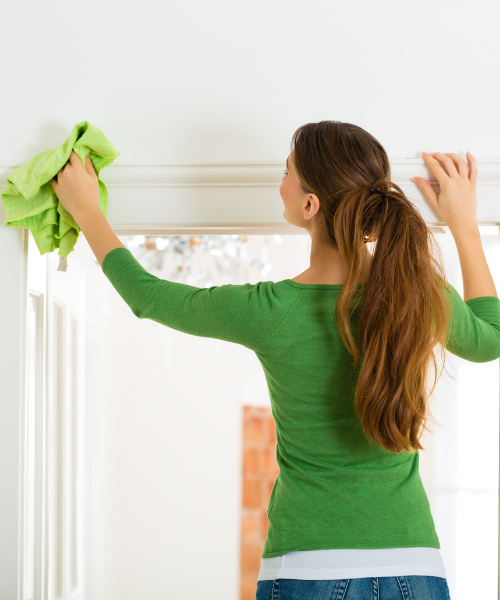 Try Our One-time or Occasional Deep Cleaning Service
We offer our deep cleaning service on a one-time or occasional basis. We can take cleaning off your list at any time so you can focus on more important things!
Great times to enjoy a deep cleaning:
Holiday preparation
Company is coming
Company just left
A new baby
A family member is coming home from the hospital