One of the best things you will even do for yourself is to hire a residential cleaning service that comes on a regular basis.  Life is short and who wants to spend that precious time cleaning the house? That's precisely why Kings Cleaning exists!  We're here to relieve you of cleaning the house every weekend so you can get out and enjoy your life.
Residential Cleaning Services
Once we complete your intial deep cleaning of your home, we offer recurring cleanings to help keep your home clean month after month. We offer weekly, bi-weekly, every 3 weeks or even monthly services. Whatever your budget we can provide a cleaning that suits your family's needs.  If you're not sure what you need, then call us, we will gladly help analize what cleaning might be best for you.  Don't wait, take back your free time and get a quote today!
Weekly, Biweekly or Monthly Cleaning Services
Nothing feels better than coming home to a clean house! The majority of our clients opt for our recurring cleaning services at an interval that works for them. Our most popular plan is our biweekly cleaning service. When we clean on a biweekly basis, you're pretty much relieved of the never-ending chore of keeping your house clean. Can you imagine not having to ever clean and toilet or scrub a shower ever again?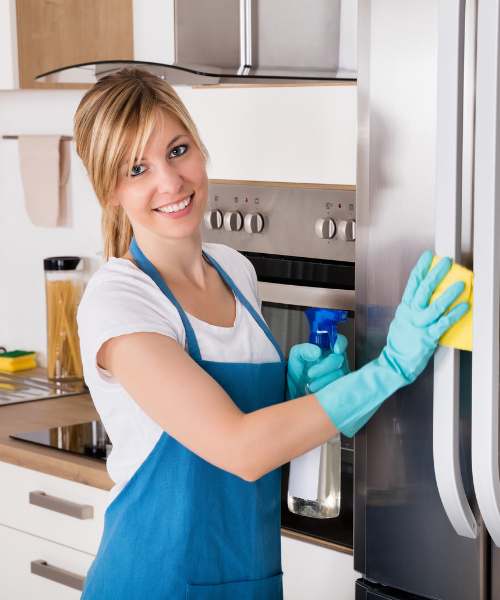 What You Can Expect From Our Recurring Service
Kitchen
Clean and sanitize counter tops
Dust countertop items
Clean/polish appliance exteriors
Clean microwave
Spot clean cabinets
Sanitize sinks and polish fixtures
Pull trash and replace liners
Vacuum and mop floors
Bathrooms
Clean counters and sinks
Scrub shower/tub and remove mold and mildew
Sanitize toilet
Clean mirrors
Spot clean cabinets
Vacuum bathroom rugs
Pull trash and reline can
Vacuum and mop floor
All Rooms
Remove cobwebs
Dust ceiling fans
Dust wall art, knich-knacks and lamps
Dust/polish furniture
Remove pet hair from chairs and couches
Make beds
Vacuum and mop floors